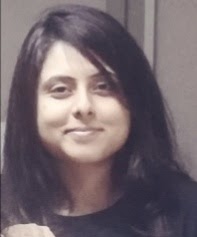 Srijoni Majumdar
Research Scientist, IAI – TCG CREST




Research Interests

Srijoni Majumdar works in the area of applications of natural language methods and machine learning to software processes and quality analysis. She has conducted several research studies in collaboration with software companies — Mentor Graphics, India; Peak Indicators, UK; WANdisco, UK; HappyWired, UK; and Interra Systems, India.



Education

She recently submitted her doctoral thesis based on a semantic search framework for automated knowledge transfer from codebases, under the joint supervision of Professor Partha Pratim Das and Professor Soumya Kanti Ghosh, IIT Kharagpur, India. The thesis has been selected to be published in the KGP Chronicle Newsletter. She did her M.Tech in Information and Communication Engineering from the Indian Institute of Technology, Kharagpur (silver medalist), and B.Tech in Computer Science and Engineering from Asansol Engineering College, West Bengal University of Technology.


Experience

She has worked with Tata Consultancy Services for 4.5 years in the area of performance engineering of software systems, data forecasting, and SQL programming for the retail division, UK. Srijoni is a student member of the IEEE and an executive member of IEEE Women in Engineering, Asia Pacific Kharagpur Branch.


Relevant Links


Details about publications, ongoing research, programming courses, industry experiences, and code blogs can be found at https://sites.google.com/site/srijonicse. The GitHub link containing the source code for all her projects related to Smart Knowledge Transfer is https://github.com/SMARTKT/SmartKT.


Contact: srijoni.majumdar@tcgcrest.org