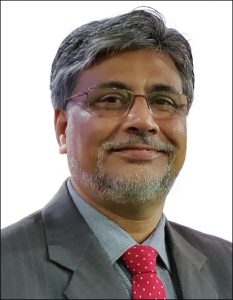 Souvik Bhattacharyya
Senior Vice President, TCG CREST
Professor Souvik Bhattacharyya is the Senior Vice President of TCG CREST.
Previously, he served as the Vice Chancellor of BITS Pilani for its five campuses (2016-23), as the Vice-Chancellor of Jadavpur University (2012-13), and Dean (2009-12) as well as Deputy Director (2013-16) of IIT Kharagpur. He also held a regular faculty position at University of Canterbury, New Zealand during 1998-2000.
Prof Bhattacharyya has been a member of the Editorial Boards of several reputed international journals. He has been and currently is Member of several DST and SERB Committees and Boards of Govt. of India. He is a distinguished member of the IIT Jodhpur Senate. He has been the Chairperson of the SERB TARE Committee, Research Council of CSIR-CGCRI, and IISc Bangalore Court.
Prof Bhattacharyya is a co-Chair of the FICCI Higher Education Committee and the Member of the Executive Council, Shastri Indo-Canadian Institute (SICI).
He is an elected Fellow of Indian National Academy of Engineering (INAE), National Academy of Science, India and West Bengal Academy of Science and Technology.
He has published over 250 research articles, is a co-author of the Heat Transfer text with J P Holman (McGraw Hill) and adaptation author of Thermodynamics by Borgnakke and Sonntag (Wiley India). He is a recipient of the Outstanding Teacher Award of INAE.
Professor Bhattacharyya received his BE from Jadavpur University, MS from University of Cincinnati , USA and PhD from Texas A & M University, USA.
Publications