The Vision
TCG CREST aspires to be a world-leading research institute that unleashes the untapped and true potential of human talent.

As an institution , TCG CREST is especially dedicated to the three Ks: Knowledge Creation, Knowledge Application, and Knowledge Dissemination. The focus is on creating a strong network with highly-reputed knowledge centres throughout the world: universities, research institutions, technology-driven global corporate entities, and academic communities. The goal is to inculcate a strong culture of continual knowledge exchange through: research, student exchange, faculty exchange, joint projects, collaborative workshops, and participative seminars.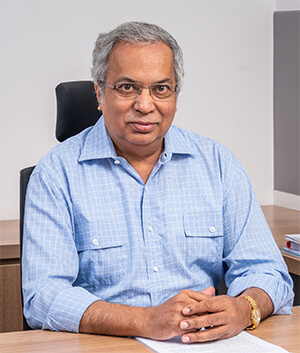 Dr. Purnendu Chatterjee
Founder and Chairman of TCG CREST
Collaborate for a harmonious future
We create innovative solutions for societal benefits
The fundamental mission of TCG CREST is to conduct fundamental research at the frontiers of both science and technology. It seeks to encourage cross-pollination of ideas and concepts among the various research programs of the individual institutes within its umbrella. A few of the research areas are highlighted here. Please go to the details to get an exhaustive information of our research inititatives.
TCG CREST has set up the campus in Sector V, Salt Lake City, Kolkata. State-of-the-art laboratories and research facilities for the individual Institutes, spacious classrooms and technology interventions for executing both off-line and on-line academic classes and programs, conference rooms and other infrastructures provide the students and the faculty an ideal environment for creative exchanges and high end research collaborations.



Collaborations and Tie-ups
TCG CREST is focused on creating strong networks with reputed knowledge centres of the world – universities, research institutions, technology-driven corporations and academic communities. Collaboration in academic programs, research areas, and other outreach initiatives is critical to achieve the objective of being a truly successful institution in a knowledge-centric global world.
View More
Some learnings can change the future
Academic Programs
Find more
TCG CREST feels honoured to announce that Professor Satishchandra Ogale, Director of  RISE, TCG CREST has received the prestigious 'Researcher of the Year' award from India Energy  Storage Alliance's (IESA) in an award function, held in Pragati Maidan, New Delhi on May 3, 2023 during the 2023 India Energy Storage...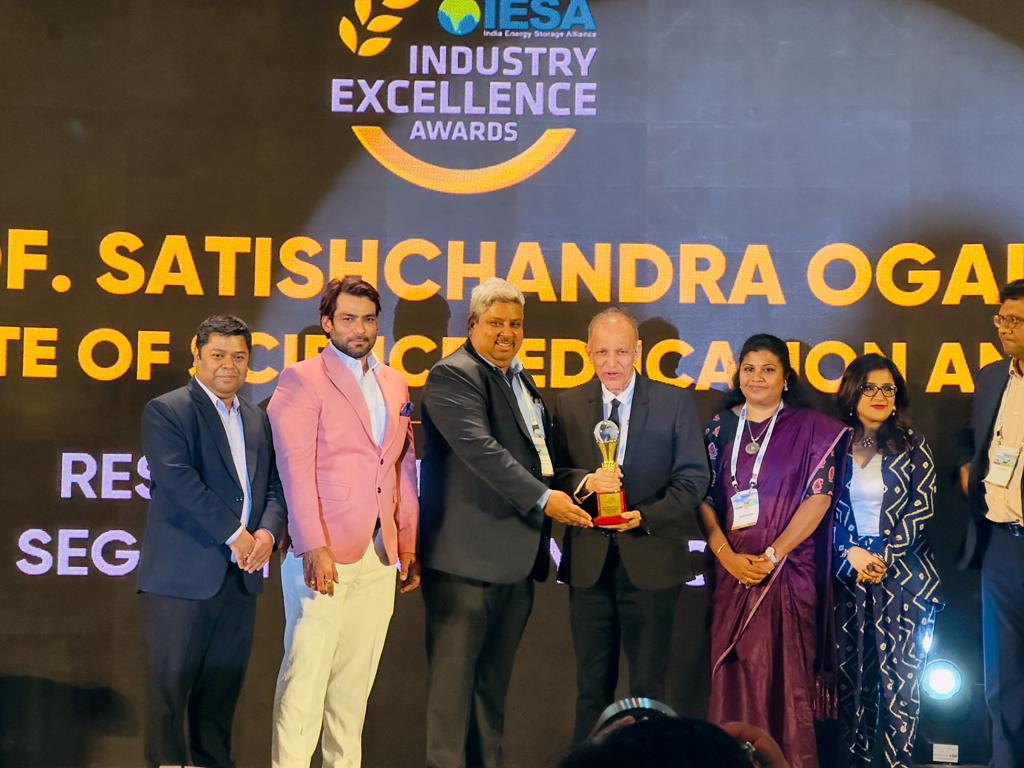 TCG CREST is proud to be a sponsorer of the 5 day workshop titled 'NAMMA Psi-k Workshop' on Machine learning Methods for Ab initio calculations from 24-28 July 2023 at JNCASR & IISc,  Bengaluru.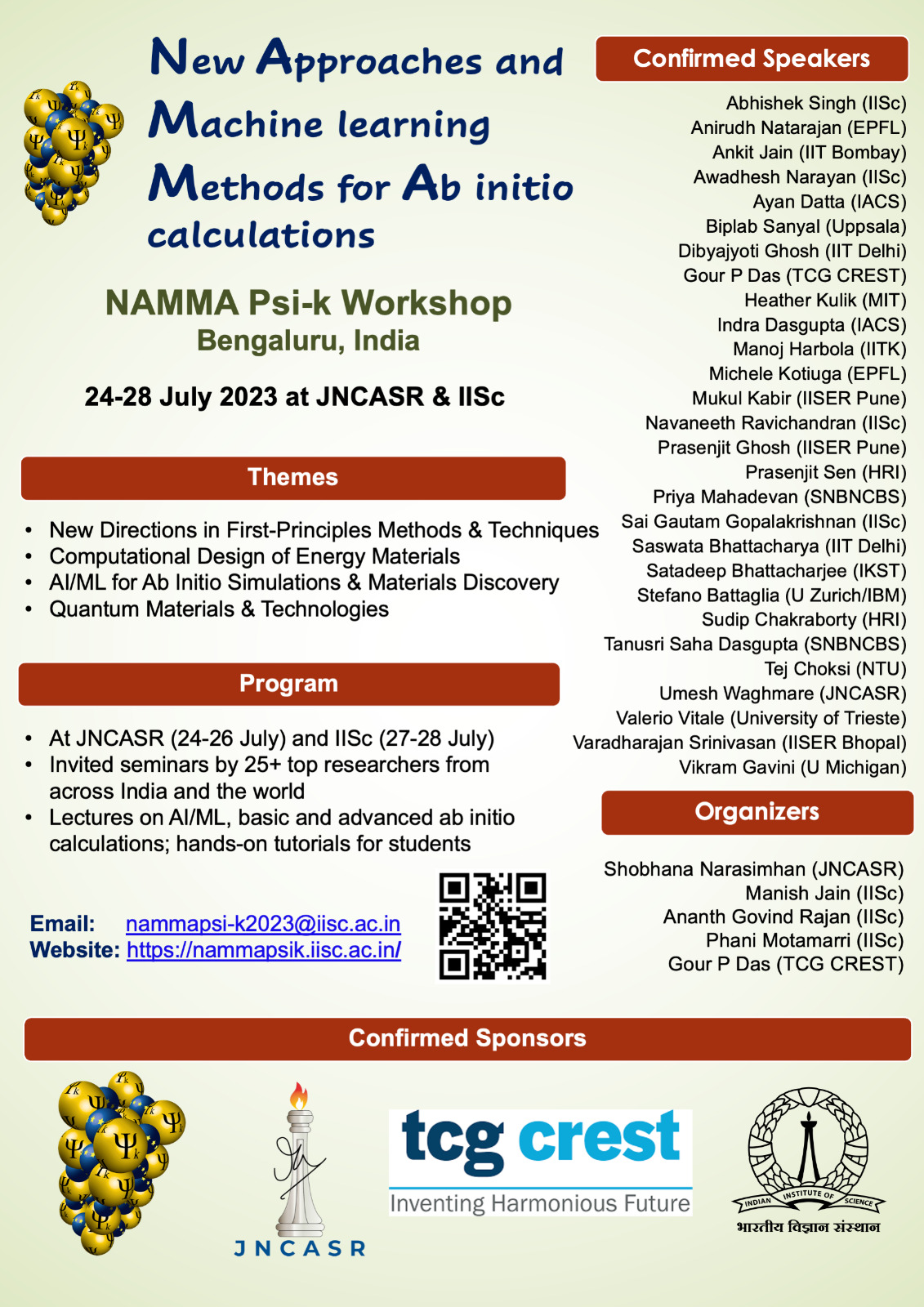 TCG CREST organized a Symposium on March 9 and March 10, 2023 to celebrate the Birth Centenary of Nobel laureate Walter Kohn, an iconic figure in 20th century science. Deliberations by stalwarts from around the world and a special lecture by Nobel Laureate Professor Roald Hoffmann were the highlights of...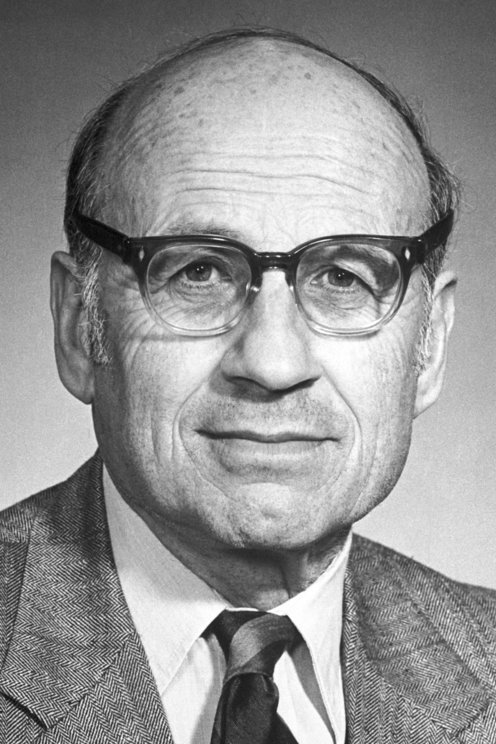 TCG CREST proud to host the 'Bengal Topology Circle Meeting 2023' on Friday, 20th January. The Bengal topology circle aims to feature research in topology and its applications to other areas of Science and Technology.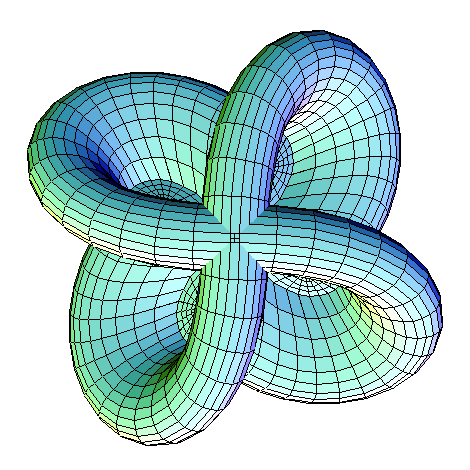 IAI under the aegis of TCG CREST, is organizing a CREST Summer School in Applied Combinatorics with a special focus on Foundations, Cryptology and Combinatorial Topology from 11.07.2022 – 22.07.2022. Interested Research Fellows, Post-graduate Students and Final Year Graduate Students with Mathematics as a core subject may apply.