RISE Faculty Publication News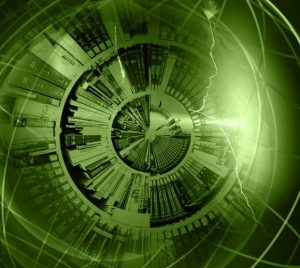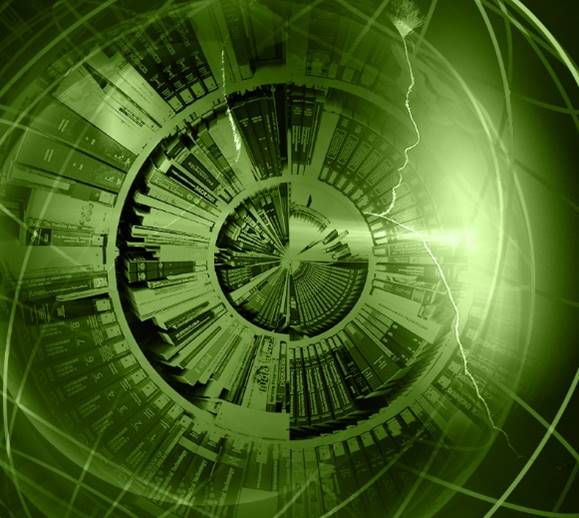 In a recent paper published in the Journal CARBON (214, 118368, 2023) titled "Converting renewable saccharides to heteroatom doped porous carbons as supercapacitor electrodes", Prof. Satishchandra Ogale, Srinivas Hotha and co-workers have performed a comparative study of heteroatom-based activated saccharide precursors to obtain functional carbons. They showed that activated chitin-derived carbon exhibited high surface area and desired heteroatom functionalities. Acid-base synergistic pre-treatment/activation resulted in an almost 10-fold enhancement in the surface area with multifaceted pore distribution, rendering enhanced charge storage. A dual effect of heteroatom functionalization and activation of saccharide precursors resulted in a high gravimetric capacitance of 172 F/g at 1 A/g in a symmetric two-electrode configuration of chitin polysaccharide samples with a power density of 5000 W/kg at 3.5 W h/kg. It showed capacity retention of up to 100% for over 10,000 cycles.
In a paper published in ACS Materials Letters (5, 2422-2430, 2023) titled "Covalent Organic Framework Featuring High Iodine Uptake for Li-Ion Battery: Unlocking the Potential of Hazardous Waste" Dr. Abhik Banerjee, Prof. Satishchandra Ogale and co-workers demonstrated a case study on simultaneous capture of hazardous waste and its concurrent utilization in a sustainable energy application. Thus a new cost-effective and scalable route was designed to synthesize a robust covalent organic framework (COF-TCO) that has been employed for iodine sequestration. The resulting adsorbent selectively captures over 98% of a trace amount of I3– from water with an excellent distribution coefficient (Kd ∼ 104 mL/g), revealing its strong affinity toward iodine. The high uptake capacity of 4.92 g/g was observed in the vapor phase, and efficient performance was achieved over a wide range of water systems, including potable water, lake water, river water, and seawater. Importantly, the iodine-captured COF-TCO was utilized for Li-ion battery applications, and it exhibited a modest specific capacity of 120 mAh/g, when tested against a lithium metal anode.
In a recently published paper in J. Phys. D Appl. Phys. 56, 425504, 2023 titled "Synthetically encapsulated & self-organized transition metal oxide nano-structures inside carbon nanotubes as robust: Li-ion battery anode materials" Prof. Satishchandra Ogale, Dr. Ashna Bajpai and co-workers examined the electrochemical performance of four different transition metal oxides encapsulated inside carbon nanotubes (oxides@CNT), along with reference data obtained on a bare-oxide. It was established that the encapsulation leads to superior cyclic stability, irrespective of the type of the oxide-encapsulate. Innovative use of camphor during sample synthesis was shown to enable precise control over the morphology of the filled CNT, which can either be in aligned-forest or in entangled geometry. The morphology appears to play a crucial role in tuning the magnitude of the specific capacity, whereas the encapsulation relates to the cyclic stability.
In a recent study reported in the journal SMALL (2300792, 2023) titled "Design and Piezoelectric Energy Harvesting Properties of a Ferroelectric Cyclophosphazene Salt" Prof. Satishchandra Ogale, Prof. R. Boomishankar and co-workers reported for the first time the synthesis and energy application of an organophosphazene-based supramolecular ferroelectric [(PhCH2NH)6P3N3Me]I, [PMe]I which crystallizes in the polar space group Pc, with its thin-film sample exhibiting remnant polarization of 5 μC cm−2. Flexible composites of [PMe]I were fabricated for piezoelectric energy harvesting applications using thermoplastic polyurethane (TPU) as the matrix. The highest open-circuit voltages of 13.7 V and the maximum power density of 34.60 μW cm−2 were recorded for the poled 20 wt.% [PMe]I/TPU device.
In a recent paper published in ACS Appl. Mater. Interfaces (15, 23093-23103, 2023) titled "Mitigating Dendrite Formation on a Zn Electrode in Aqueous Zinc Chloride by the Competitive Surface Chemistry of an Imidazole Additive" Mr. Ashutosh Rana, Dr. Bidisa Das, Prof. Satishchandra Ogale and Dr. Abhik Banerjee examined the role of imidazole as an electrolyte additive in 2 M ZnCl2 to prevent dendrite formation during zinc electrodeposition via experimental (kinetics and imaging) and theoretical density functional theory (DFT) studies. Towards this end, linear sweep voltammetry (LSV) and chronoamperometry (CA) were performed with in situ monitoring of the electrodeposited zinc. The addition of 0.025 wt % imidazole to 2 M ZnCl2 increases the cycle life of Zn-symmetric cells cycled at 1 mA/cm2 for 60 min of plating and stripping dramatically from 90 to 240 h. A higher value of the nucleation overpotential is noted in the presence of imidazole, which suggests that imidazole is adsorbed at a competitively faster rate on the surface of zinc, thereby suppressing the zinc electrodeposition kinetics and the formation. It was observed that the electrodeposition of zinc is more homogeneous in the presence of imidazole, and its presence in the electrolyte also inhibits the production of a passivating coating (ZnO) on the Zn surface, thereby preventing corrosion.
Resistive switching is considered a highly desirable energy saving memory storage scheme for the emergent data science and rapidly developing extensive computational framework. In a recent study reported in ACS Applied Electronic Materials (5, 1536-1545, 2023) titled "Resistive Switching in CsPbBr3 (0D)/MoS2 (2D) Heterojunction System: Trap-Controlled Space Charge Limited Transport Mechanism" Prof. Satishchandra Ogale, Dr. Tajashree Bhave and co-workers examined a 0D/2D interface system involving two materials of great current interest, namely, a halide perovskite CsPbBr3 (CPB QDs) (0D) and a 2D chalcogenide MoS2; their choice based on their favourable band alignment for the targeted application. Simple solution-based synthetic protocols rendered electronically active interface exhibiting an impressive and robust resistive switching characteristic with the ratio of resistances in high resistance state (HRS) and low resistance state (LRS) of ∼12 retained over 100 cycles for which tests were conducted without decay. The memristor functionality was shown to emanate from the trap-controlled space charge limited conduction (SCLC) mechanism.
In a recent publication in J. Mater. Chem. A (11, 8972-8987, 2023) titled "Superior oxygen evolution reaction performance of NiCoFe spinel oxide nanowires in situ grown on β-Ni(OH)2 nanosheet-decorated Ni foam: case studies on stoichiometric and off-stoichiometric oxides" Prof. Satishchandra Ogale, Dr. Seema Verma and co-workers studied stoichiometric [NiCo(2−x)FexO4 (x=0.125, 0.25)] and Co-excess off-stoichiometric [Ni0.75Co(2.25−x)FexO4] NiCoFe spinel oxide nanostructures self-grown on a β-Ni(OH)2 nanosheet-decorated Ni foam (NF) substrate for their oxygen evolution reaction (OER) performance. As the hierarchical porous nanowire architecture is binder-free, these hetero-structural nanocomposite materials have great potential for enhanced mass-transport, improved conductivity and excellent electrochemical stability even at a current density as high as 250 mA cm−2. The synergistic effects originating from structural and compositional advantages empowered NiCo1.75Fe0.25O4@NiO@NF nanocomposites to show superior OER performance owing to the higher proportion of Ni3+/Ni2+ and Co2+/Co3+ ions on active octahedral sites and enhanced ferromagnetic double exchange interactions primarily triggered by oxygen vacancies. The nanocomposites showed exceptionally high electrocatalytic activity with an ultralow overpotential value of 272 (±5) mV at 100 mA cm−2 and a small Tafel slope of 54 mV dec−1. A high conservation rate of catalytic activity (99%) for hetero-structural nanocomposites was noted even after 24 h of continuous electrolysis at 50 mA cm−2.