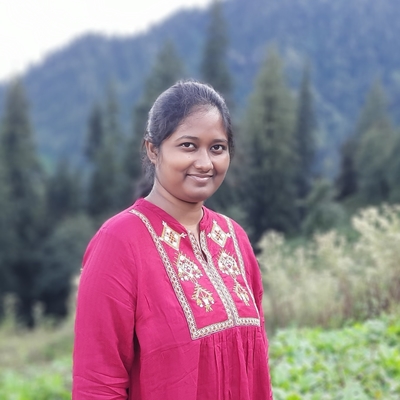 Asmita Samanta
Junior Research Fellow, IAI – TCG CREST

Research Interests


I am working under the supervision of Dr. Arpita Maitra. Broadly my research interest is Quantum Cryptography and Multi-party Computations. Recently, I am exploring Quantum Key Distribution protocols and Quantum Secret Sharing Schemes and we are trying to design an Efficient Quantum Ciphertext-Policy Attribute-Based Encryption scheme. I am also interested in Zero-Knowledge Proofs, Private Set Intersection, Blockchain, and Quantum Cryptanalysis.


Education Details
2019 – 2021 : M.Tech in Cryptology and Security , Indian Statistical Institute, Kolkata
2017 – 2019 : M.Sc. in Pure Mathematics , University of Calcutta
2013 – 2016 : B.Sc. in Mathematics , Uluberia college, University of Calcutta
2011 – 2013 : Higher Secondary Examination , Bagnan Adarsha Balika Vidyalaya, W.B.C.H.S.E
2005 – 2011 : Secondary Examination, Bagnan Adarsha Balika Vidyalaya, W.B.B.S.E

Academic Achievements
2021 : GATE qualified in Computer Science (Rank- 9155)
2019 : NBHM PhD Fellowship
2019 : NET-LS (Rank- 41, June 2019)
2018 : NET-LS (Rank- 26, December 2018)
2013 : INSPIRE SHE Scholarship by DST (Government National Merit Scholarship for Higher Studies, recipients are among top 1 percent of the graduating class)

Hobbies
I love to explore the beauty of nature, so travelling is my key to charge up myself. I also love to read Bengali Story Books, listen to Music, and watch Movies & Web-Series.