Goutam Mukherjee
Director, IAI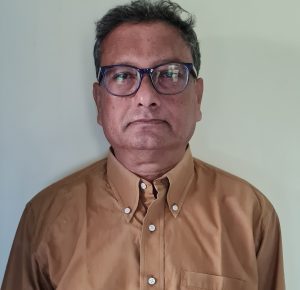 Professor Goutam Mukherjee is the Director of IAI, TCG CREST and he is the chair person of the Academic Council, TCG CREST. He was a Professor at Stat-Math Unit at ISI, Kolkata. Professor Mukherjee completed his Ph.D. at ISI, Kolkata.
Read More
Swagatam Das
Deputy Director, IAI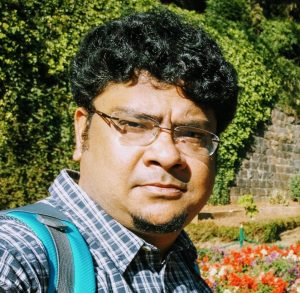 Swagatam Das is a Professor and the Deputy Director of the IAI. Professor Das completed his Ph. D. degree from Jadavpur University and was an Associate Professor and Head of the Electronics and Communication Sciences Unit of the Indian Statistical Institute, Kolkata, India.
Read More
Faculty

Emeritus Professor

Associate Professor
Assistant Professor




Visiting Faculty / Scientist
Honorary Adjunct Professor


Research Team

Ayan Bandyopadhyay, Postdoctoral Fellow


Narayan Changder, Postdoctoral Fellow


Shion Samadder Chaudhury, Postdoctoral Fellow


Prodyot Kumar Das, Postdoctoral Fellow


Avisek Gupta, Postdoctoral Fellow


Ritankar Mandal, Postdoctoral Fellow


Sourav Raha, Postdoctoral Fellow


Debapriya Roy, Postdoctoral Fellow


Payel Sadhukhan, Postdoctoral Fellow


Laltu Sardar, Postdoctoral Fellow
Research Scholars
Senior Research Fellows


Junior Research Fellows


Md. Alamgir Alam, Junior Research Fellow


Aninda Banerjee, Junior Research Fellow


Sneha Banerjee, Junior Research Fellow


Sucharita Barik, Junior Research Fellow


Subhanon Bera, Junior Research Fellow


Abhirup Das, Junior Research Fellow


Jyotirmay Das, Junior Research Fellow


Swarup Kumar Das, Junior Research Fellow


Mriganka Dey, Junior Research Fellow


Nikita Dey, Junior Research Fellow


Shreya Dey, Junior Research Fellow


Madhura Dutta, Junior Research Fellow


Saikat Goswami, Junior Research Fellow


Tanmoy Jana, Junior Research Fellow


Umme Joinab, Junior Research Fellow


Pratik Kumar Kundu, Junior Research Fellow


Sajani Kundu, Junior Research Fellow


Pierre-François Maillard, Junior Research Fellow


Subham Maity, Junior Research Fellow


Sandip Mandal, Junior Research Fellow


Sougata Mandal, Junior Research Fellow


Sankar Narayan Misra, Junior Research Fellow


Rajdeep Mondal, Junior Research Fellow


Pritam Mukherjee, Junior Research Fellow


Hrithik Nandi, Junior Research Fellow


Suman Pattanayak, Junior Research Fellow


Pritam Chandra Pramanik, Junior Research Fellow


Nikhil Raghav, Junior Research Fellow


Arundhati Rakshit, Junior Research Fellow


Srinjoy Roy, Junior Research Fellow


Subhadeep Rana, Junior Research Fellow


Subhajit Saha, Junior Research Fellow


Tamojit Saha, Junior Research Fellow


Lawande Shital Sanjay, Junior Research Fellow


Bishakha Sarkar, Junior Research Fellow